This season is one of the weirdest starting one because nothing is starting at the same time here. For the past couple weeks, its only been two shows. I was expecting to include Love Live! Superstar!! here because it was supposed to air on Sundays, but Funimation delayed it until yesterday so I can't include it here at all. That means it will appear next week along with Sonny boy. I know that Madoka Side Story will appear at the end of the month and I don't know when the other show I planned will start at all.

Because of this fact, I don't think I can make the graph like I did last season at all because that was meant to compare same or similar episodes as they came out. It doesn't make any sense now. Welp…that was an experiment for a reason I suppose. Hmmmm. I don't mind if shows just break the seasonal aspect of being a seasonal show to give them all sorts of time for these production studios to make this anime here.
---
Hamefura X Episode 2
A very simple episode where Catarina is forced into playing the villainess in a play very similar to Cinderella. Out of respect for Fruits Basket, I am going to go with Cinderella-ish. A little chaos happened due to the guys fighting for Catarina, but she was able to improv it and improved the play quite a bit. That villainess that she could have been showed up in a play and it's pretty frightening if that was actually her. Somehow though, I think the real plot happened when she was easily kidnapped while supposedly heading towards a bar. Yeah, a bit nervous about that. Still, very good episode for sure!
---
Kageki Shoujo! Episode 2
Another introduction episode. I kind of wish that last episode and this episode connected together to create a full premiere because we are just getting introduced to more and more people. This time, the class meets the second years! Very interesting that they get women from different ages in this class. Ai is trying to be as under the radar as possible at this moment while working with a second year who knows her and is kind. Sarasa is the ever influential ball of energy and spirit while aiming for the to spot. I think the moment when she was on stage and the stage light moved on her was her entire motivation. It was rather beautifully done. With the stalker on the way, I am interested to see how it all goes. Simple as the story is right now, I can see it becoming something much more in the future.
---
Getter Robo ARC Episode 2
Read my episodic review here: Link
---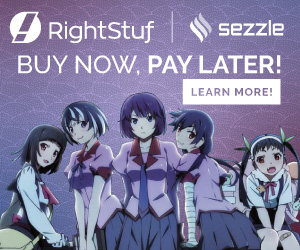 https://storage.ko-fi.com/cdn/widget/Widget_2.js
kofiwidget2.init('Support Me on Ko-fi', '#29abe0', 'P5P07UUQ');kofiwidget2.draw();